Mission
What makes Alchemy Business Press unique.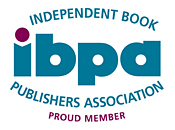 Alchemy Business Press is author centric specialty publisher assisting entrepreneurs, CEOs, and business leaders market and grow their organizations through the printed word. We provide our clients with the comprehensive support and education to write, publish, market, and sell their books, while simultaneously helping them to expand their platform and influence because of their book.
Whether a traditional paper book or a more modern digital ebook, Alchemy is there to help assure that the author is in sync with the marketplace to delivery value to their audience.
According to a intensive study by Mike Schultz (and reported by BusinessWeek Magazine) "96% of authors of business books-- said they realized a significant positive impact on their businesses from writing a book and would recommend the practice.
About Us
Everything you need to know
Think of the ENORMOUS amount of credibility that you otherwise couldn't have gotten.
Writing the book
Writing can be as easy as talking. With Alchemy's special methodology we can help people become writers and writers to become authors. If needed, we can even use our team of expert ghost writers to interview you and otherwise pull that information out of you. You can approve text as step of the way.
Creative & Design Expertise
Book design is important. While a well designed book looks nice on the bookshelf, we design books to be read. In other others we design books that grab the readers attention, because - People DO judge books by their covers.
Secondly, we design books to make it easier for the reader to absorb the content. Why produce a book and then make it hard for the reader to get through it?
Distribution
Alchemy provides distribution services through Ingram Book Group, the world's largest book distributor, to over 25,000 bookstores including Amazon, Barnes & Noble, Borders, and more! and online retailers. Ingram has strategic relationships with all of the major booksellers including amazon.com, barnesandnoble.com, borders.com, booksamillion.com, target.com and walmart.com. The book will also be available to book retailers throughout Sweden and the rest of Europe.
Your book will be listed in the Ingram iPage online catalog, which receives over 13,000 visits per day from bookstores and libraries, who place their orders directly through iPage. Books are also made available through traditional trade and retail outlets, chain buyers, wholesalers and distributors. Additionally, your book will be formatted for Espresso Book Machine distribution, which provides on-demand printing of over 300,000 titles, and available worldwide wherever the Espresso Book Machine is found.
PR & Marketing Support
Book publishing is all about marketing and PR. Alchemy marketing and media experts help authors identify their audience and determine the best methods to target them. A book is just a book without a carefully planned and structured marketing and publicity strategy. In PR and Marketing, one size does not fit all. Alchemy will work with each author to individually to craft an appropriate and strategic book publicity campaign tailored to meet your marketing goals and buying audience.